This is the tender UHURU has advertised in State House that has shocked and angered everyone! Why is this Government playing with our minds like this?
News
09:57
Wednesday July 10, 2019
-State House yesterday shocked members of the public when it advertised for suppliers of charcoal and liquefied petroleum gas to be used for cooking in the house on the hill
This turned out to be an ironical twist especially since the country had embarked on advancing clean energy for cooking and having banned logging in Kenya in an effort to protect our forests.
According to the tender notice, the charcoal supplier would have to download prequalification documents from its website, and register for the categories of the documents at the office of the head of the supply chain management, during office hours.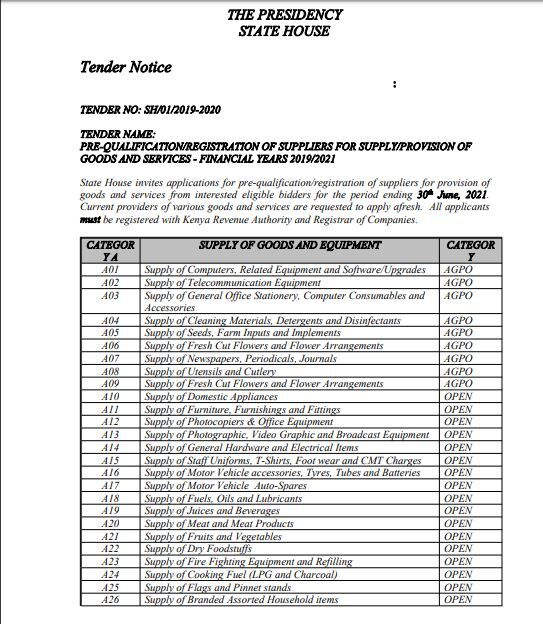 "Youth, women and the disabled should provide a valid certificate of registration for the disadvantaged groups. Pre-qualification documents duly completed should be submitted in plain sealed envelopes bearing appropriate category on the top of the envelope and deposited on the tender box," read the notice.